In this article, we offer the homeowner useful information about solid wood and composite tiles, offering a comparison of the two popular flooring materials.
If you are in the process of planning a new build, your thoughts will soon turn to flooring and while the majority of homeowners prefer solid timber flooring, there are composite alternatives that look and feel like real timber.
Here are a few aspects to consider when looking at natural versus composite flooring materials.
Hardwood Flooring
There's nothing like a jarrah floor, polished and installed by professionals or any number of hardwood species that are suitable for residential flooring. A good timber floor will last at least 25 years, if not longer and after a few years, have the floor sanded and revarnished to create a new surface. The timber needs to be acclimatised to the room for a few days, which means leaving the opened packs on the floor, under slats to keep them off the ground.
It is important to have the flooring laid by professionals, and there might be a need to include backing or fix the floor in a floating way. Talk to one of the solid wood flooring suppliers in Melbourne and they can show you a wide range of hardwood timbers and quote for the project.
Popular Timber Species
The following are firm favourites among homeowners:
American oak, walnut and birch
Baltic pine
Maple
Jarrah
Grey gum
European oak
Johnstone River hardwood
When on the flooring supplier's website, you can view all the various hardwoods they use for residential flooring and in no time at all, you can receive an all-inclusive quote to install hardwood flooring in your home.
Engineered Flooring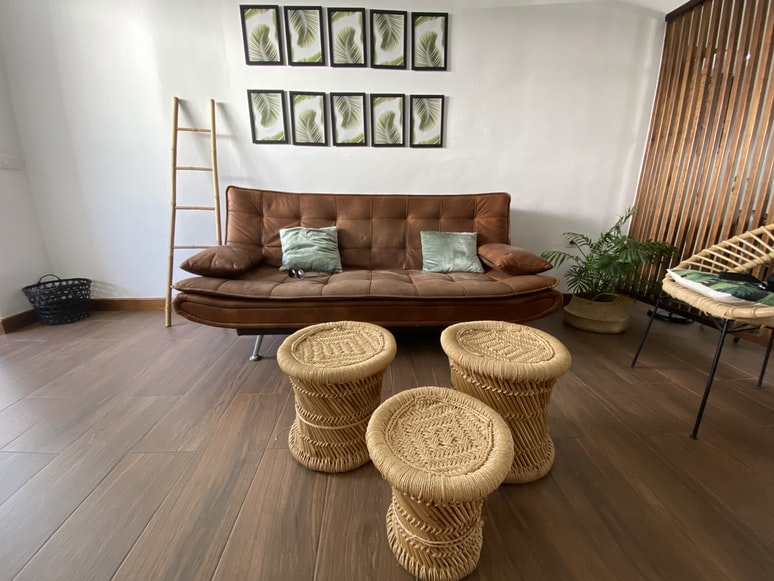 Image Source: Unsplash
Those who have their heart set on a solid wood floor should check out engineered flooring; a composite core is a criss-cross wrapped with several layers, the outer being real timber. The material looks and feels like solid wood, yet the cost is significantly lower, making it a very attractive alternative to the real thing. No one would know that your new flooring is a composite and engineered flooring is every bit as hardwearing as hardwood and is waterproof.
Luxury Vinyl
What's not to like about luxury vinyl tiles? Superb high-resolution digital imagery makes for great designs, plus vinyl is very durable and waterproof. If you love the look and feel of solid timber but don't quite have the budget, vinyl is a great alternative; it is easy to install and is every bit as durable as any other material.
High Traffic Environments
A high traffic area might be best suited to a composite material, such as vinyl or laminate, both of which are very attractive and resistant to chemicals and toxins. Vinyl is very easy to keep clean and impervious to liquid, making it ideal for kitchens and bathrooms. Search with Google for a local flooring showroom, where you can view a range of materials in a real-life setting.
Whether you go for solid hardwood or a composite alternative, make sure you deal with a reputable flooring firm, where you would receive a full warranty and a professional installation. They are very knowledgeable and are always willing to offer advice on anything floor-related. Once you've chosen the material, an installation date can be scheduled.